Dear Prospective Investor:
The Sullivan County Partnership for Economic Development is in business to help business. We're a 501c (6) not-for-profit organization directed by successful businesspeople whose mission is to promote and coordinate economic development of private business in Sullivan County.
INVEST TO GROW THE REGION
From CORPORATE ATTRACTION and SHOVEL-READY projects that create and retain jobs to ENTREPRENEURIAL DEVELOPMENT, BUSINESS EXPANSION and CLUSTER DEVELOPMENT, we offer one-stop shopping to help businesses navigate through economic development fundamentals— infrastructure, environmental impact reviews, meetings with local and county municipal agencies, funding procurement assistance, and the accompanying financial implications of their projects.
INVEST TO GROW YOUR BUSINESS
Equally important, wise member-investors take advantage of exclusive benefits—referral services, educational seminars, networking events, market studies and more— to help educate, inform, and connect them to other investors, all of which can lead to more business opportunities and better growth.
Our member-investors are local, regional, national, and even international. They are big and small, mission-and market-driven. Please review the investment opportunities on the following pages. Whether you're a sole proprietor, or run a firm with 100 or more employees, be assured that we value your investment and will steward it for the greater good of your business, your life, and our community.
If you have any questions, my door is always open. My phone is always on. Let's have a conversation.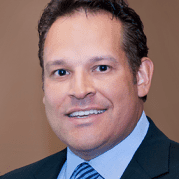 Respectfully,



Marc A. Baez
President/CEO